We brought you the original, toughest shoe in training and have now added another option to the arsenal.
The ALL-TRAIN 215 is designed to provide superior comfort, stability, power and lateral support for your fastest, longest workouts.
We were the first brand to make a shoe to withstand the box. To be able to handle the unknown in the box. Now, we have perfected the art. Still the lightest. Still the most efficient and natural. Now, more specified for the sport you're training for.
Maybe you're challenging yourself to your next obstacle course race, or you're cross-training for marathon season, or you crave when your trainer beats you down to build you up. The ALL-TRAIN 215 is made for all the highest intensity workouts.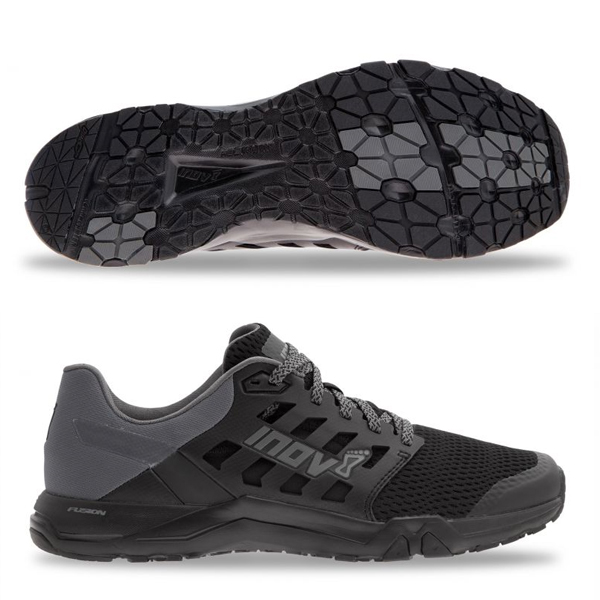 FEATURES:
ALL-TRAIN TRACTION: When you're training - it's not just front to back at an easy pace. You're moving side to side, fast, juking, turning on a dime. The geometric design of the triangular claw shaped cleats provide traction and grip for movement in any direction.


PATENTED OUTSOLE: The different colors on the outsole indicate inov-8's patented sticky rubber compounds, strategically placed in high impact areas for secure foot placement in any agility workout.


META FLEX: The groove designed into the outsole of the shoe creates a natural flexion point at the forefoot. The design allows efficient, natural, explosive movement as you push off your midfoot.


ADAPTERFIT: When you slip on the new All-Train 215, the new ADAPTERFIT Met-cradle and the gusseted, soft, elastic, mesh liner will lock down your midfoot for lateral movement support. The laces attach to this system and adjust at each eyelet to provide a snug, customized fit.


LIGHTWEIGHT: At 215 grams and named after it's weight- The All Train 215- you immediately notice how light the shoe feels in your hands. Like any inov-8 shoe, it is minimally designed to create the lightest, most durable shoe achievable. It is stripped back wherever possible without overlays or extra decorative pieces to move fast and naturally with you throughout your workout.


COMFORT & SUPPORT: The All Train 215 has two arrows and an 8mm heel-to-toe drop. This gives you comfort and Achilles support during high impact, intense workouts, or when you incorporate running into your routine.


FUSHION MIDSOLE: The fushion compound in the midsole is an inov-8 designed material that gives a unique combination of cushioning and power. This will offer comfort in your longest endurance workouts and power in your strength training.


EXTERNAL HEEL CAGE: The External Heel Cage (EHC) Y-Heel lock in the rear of the upper of the shoe utilizes lightweight TPU technology and geometric shape are designed to stabilize when performing lifts or strength training.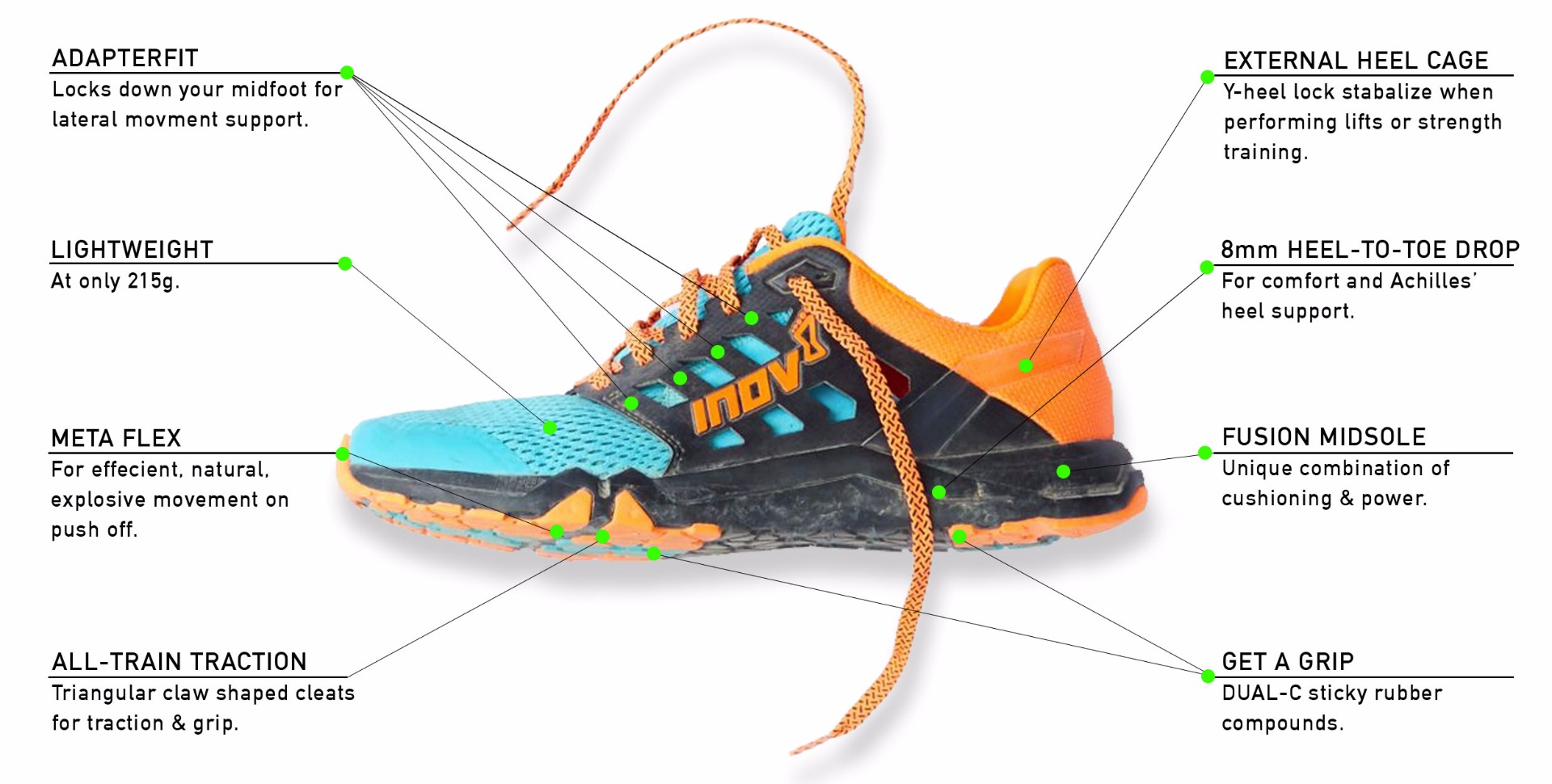 THE FACTS:
ALL-TRAIN 215 | Weight: 215g | Footbed: 6mm | Drop: 8mm | Midsole stack: Heel:20mm / forefoot:12mm
WATCH IT IN ACTION: