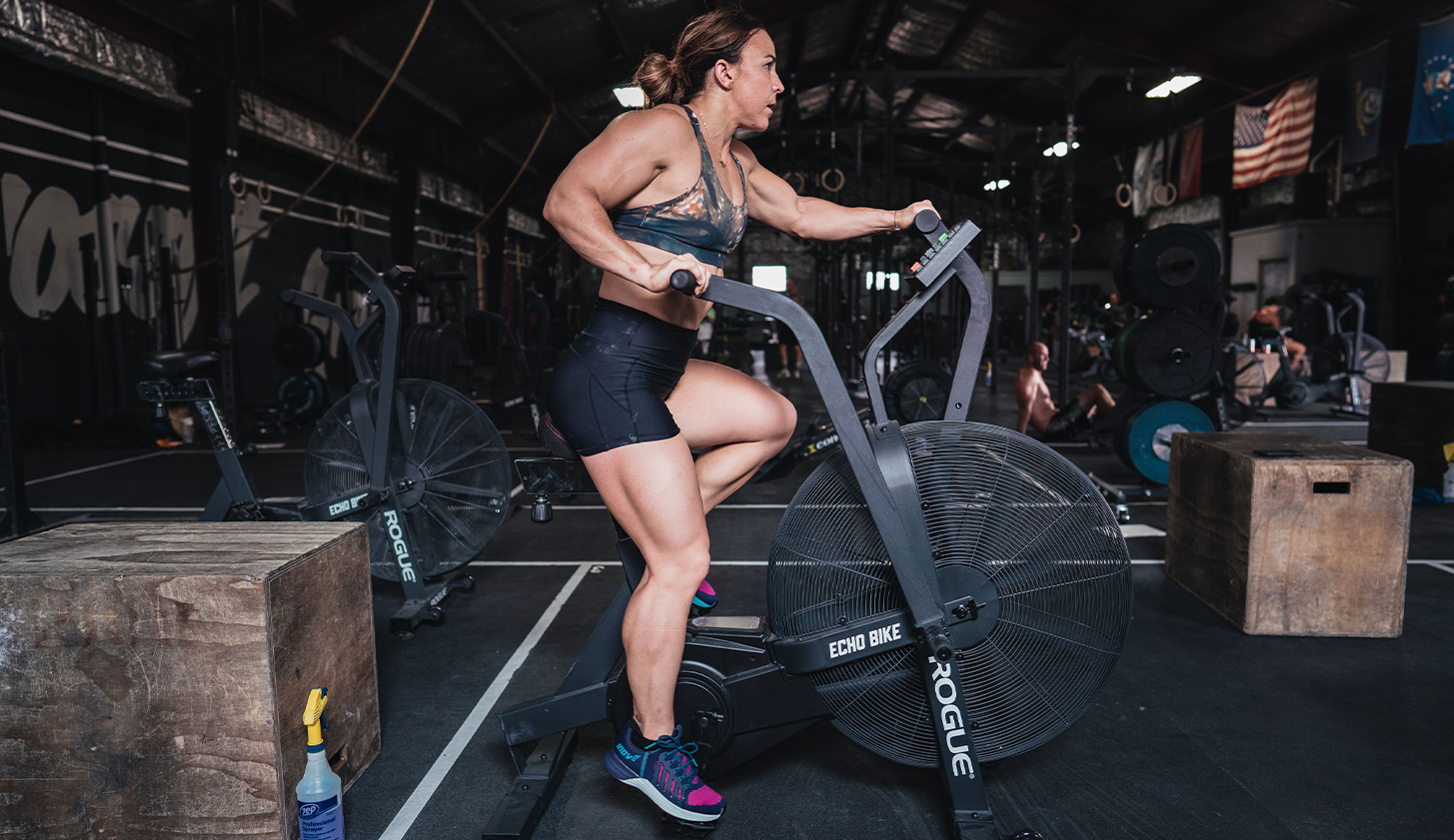 INOV-8 SIGN AUSSIE ACE KARA SAUNDERS
inov-8 has pulled off a major coup with the signing of Kara Saunders, just 24 hours before the 2021 CrossFit Games begin.
The Aussie will be competing at her ninth CrossFit Games and is among the favourites to be crowned 'Fittest on Earth'.
Kara joins fellow inov-8 athlete Dani Speegle in the individual women's competition in Madison, USA, with Scott Panchik flying the flag for the brand in the individual men's event. All three athletes will be wearing shoes from the inov-8 range.
Kara's best finish at the Games came in 2017 when she placed second behind fellow Aussie Tia Clair Toomey. The year prior, when placing seventh, she was awarded the 'Spirit of the Games' award, one of the highest honours in the sport.
The 31-year-old then finished fourth in 2018, before having her first child, daughter Scottie, in 2019. A swift return to the sport followed with an astonishing 12th place finish in the 2020 Open, just 5 months after giving birth.
Now, however, Kara's focus is on a highly anticipated return to the CrossFit Games competition floor.
"I'm super-excited about the Games and joining inov-8. I feel great and ready to compete," said Kara, who has signed a long term partnership.
"I'm hoping for a gymnastics and Olympic lifting combo workout or a big chipper with lots of different movements but, as always, we'll have to wait and see what we're given."
Looking further ahead, Kara, who owns and runs both a gym and Activ Eyewear, a sports eyewear company, added: "I keep my goals pretty open ended these days, but I'm always looking to improve and evolve in some way.
"A big change for me now is seeing how hard and how smart I can work, to be one of the fittest women in the world, all without sacrificing my family and my business. It's something that I think will be a constant work-in-progress, but the ball is rolling now so I'm only getting better."
Kara said: "I take these decisions pretty seriously because it's my name and face that I'm putting to a brand and people trust that. Ultimately though, I need good shoes to train in or I just can't do my job properly. I tried the range and instantly found my fit."
inov-8 founder Wayne Edy added: "We're delighted to have Kara join our roster and, along with Dani and Scott, give us a huge triple threat going into the Games.
Fran Calvert, inov-8 Training Marketing Manager added "I've followed Kara's journey for many years, she has always been a huge inspiration for me as an athlete too. So, to be able to partner up with Kara is just amazing! This announcement is just the beginning for inov-8"
"Kara shares in many of the values of our brand, as proven by her 'Spirit of the Games' award, and we are hugely excited about the potential of this partnership."
"inov-8 may have been a bit quiet in the sport for a while but that is all about to change!"