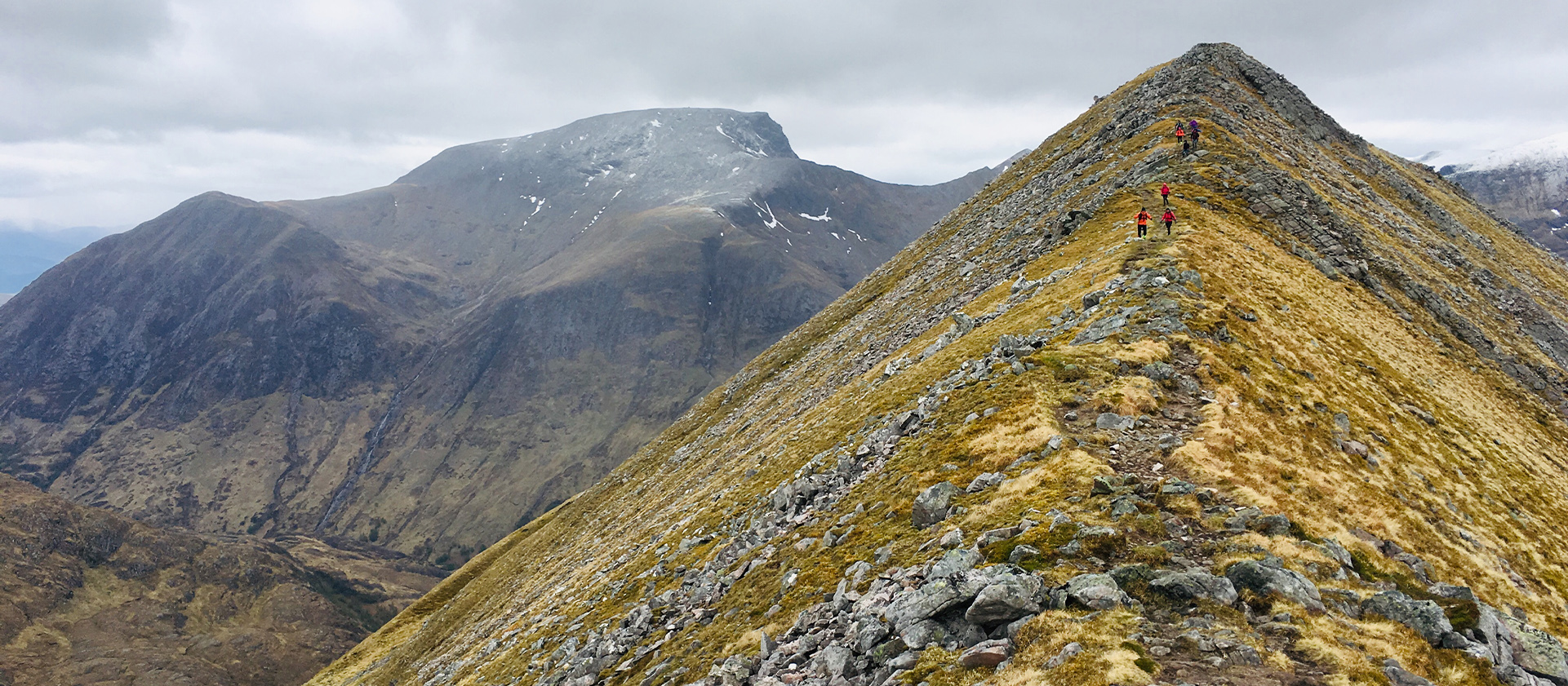 Black Trail Runners to tackle Charlie Ramsay Round
UPDATE (17/6/21): There were jubilant and emotional scenes on the final day for the team from Black trail Runners as their three-day adventure in the Scottish mountains came to an end.

They bagged 15 big Munro summits from the Ramsay Round and ran many miles in Charlie Ramsay's footsteps.

One of the highlights came early this morning when all six team members - guided by Girls on Hills - battled tough conditions to summit Ben Nevis (the highest mountain on the UK) before sharing an embrace.

For Sabrina Pace-Humphreys, Nethliee La Croix, Simbarashe Mugomba, Leroy Valentine, Deo Kato and Mzukisi Tandathu this challenge was not about chasing records. It was about representation and breaking boundaries on a mountain adventure that tested them to the limit as both individuals and, more importantly, a community team.
Well done team!
---
PRE-CHALLENGE BLOG POST:
A team of six from Black Trail Runners are set to tackle the iconic Charlie Ramsay Round over three days, guided by mountain experts from Girls on Hills.
The Charlie Ramsay Round was devised by Black mountain runner Charlie Ramsay, who first did it in July 1978. Starting and finishing in Fort William, Scotland, runners follow a 58-mile route over 24 mountain summits that includes around 28,500ft of tough ascent.
The record time is 14hrs 42mins, set by Finlay Wild in 2020, while the women's best is held by Jasmin Paris (16hrs 13mins).
But for Sabrina Pace-Humphreys, Nethliee La Croix, Simbarashe Mugomba, Leroy Valentine, Deo Kato and Mzukisi Tandathu this is not about chasing records or a sub-24-hour clocking. This is about representation and breaking new boundaries on a gruelling mountain adventure that will test them to the limit as both individuals and, more importantly, a community team.
Ahead of the challenge, which is due to start this week (weather depending), we held Q&As with Black Trail Runners co-founder and team member Sabrina Pace-Humphreys, and Keri Wallace, from Girls on Hills.

SABRINA PACE-HUMPHREYS, BLACK TRAIL RUNNERS
Why did you and the team chose the Charlie Ramsay Round challenge?
Since coming to trail running initially, and latterly training more on mountain terrain, I became aware of the big 3 mountain rounds in the UK. I heard a lot about the Bob Graham (England) and Paddy Buckley (Wales) but not so much about the Ramsay Round. It was only in the last 18 months that I became aware that Charlie is a Black man. And a Black Scottish man at that. My mother is Scottish and my father is Black so, for me, the Charlie Ramsay Round became a must-do round. And of all the UK rounds, I wanted to do it first.
One of our key tenets at Black Trail Runners, our key pieces of work, lies in representation. You can't be what you can't see. There is a severe lack of representation when it comes to Black people in the trail and mountain running scene and, the fact that it is not more widely known that Charlie, a person of colour and an epic mountain runner first completed this round in 1978, is something which I wanted to promote widely. I dreamt of a challenge that would see a team of Black trail runners treading the same path as Charlie did. Climbing those same hills, traversing the same ridges. And that will be realised by 6 of us next week.
What strengths does each team member bring and how do you see the dynamics working?
Zukie brings quiet strength and peace. Simba brings joy and laughter. Leroy brings tough mentality and soul. Deo brings passion for justice and determination. Nethliee brings a steadfast resilience and I bring grit and determination. We complement each other perfectly. There will be highs and lows, we know that. But this is a community-centred challenge. Just setting foot on those hills as a group of 6 Black people with this mission to represents, to say 'we belong here too' is something that has not happened before and is a massive step forward in terms of diversifying these spaces.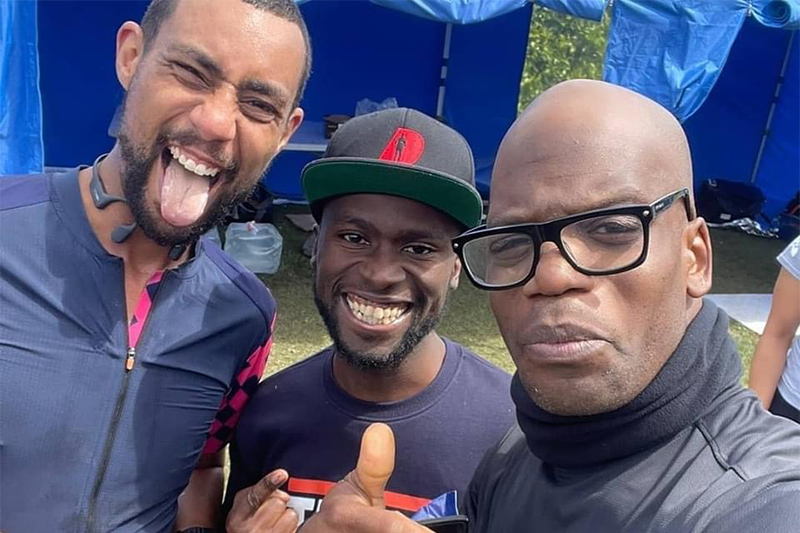 Living far away from the Scottish mountains, how have you trained and prepared for the Charlie Ramsay Round?
Before lockdown I trained on every hill locally that I could find. I had vert targets in training and would do crazy routes in order to catch it. I know every calculation of ascent in every peak of my area. Once I could get to my local mountain range, the Brecon Beacons, I went. I've been there almost every weekend since April. Them and the Malvern Hills too. Everything has been tested - body, mind, kit, nutrition. The team and I have done the best we could.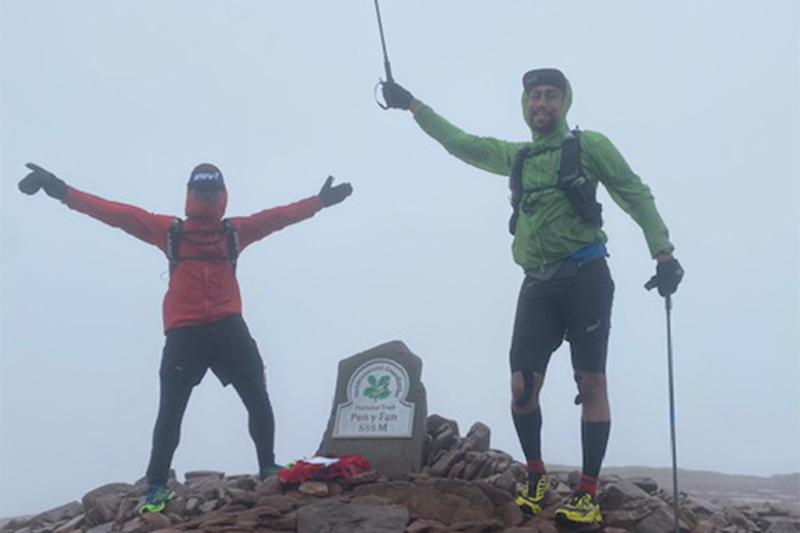 How will this differ to other challenges yourself and the team members have undertaken previously?
This is my first time traversing a UK mountain round. This is not a sub-24-hour challenge. This is about travelling as a community on the Ramsay Round. This is about enjoying every step and rising to every challenge that the hills throw at us. I am normally a solo competitor. It's just how I have come to train and race. So doing this type of challenge as a team is new for me. Our other team members have never done anything like this type of round. Mountains are new for a fair few of the team, but they have the utmost respect for this multi-day challenge. Our eyes are wide open and, as I said, just being there together is representation, however much of it we as a team of 6 complete.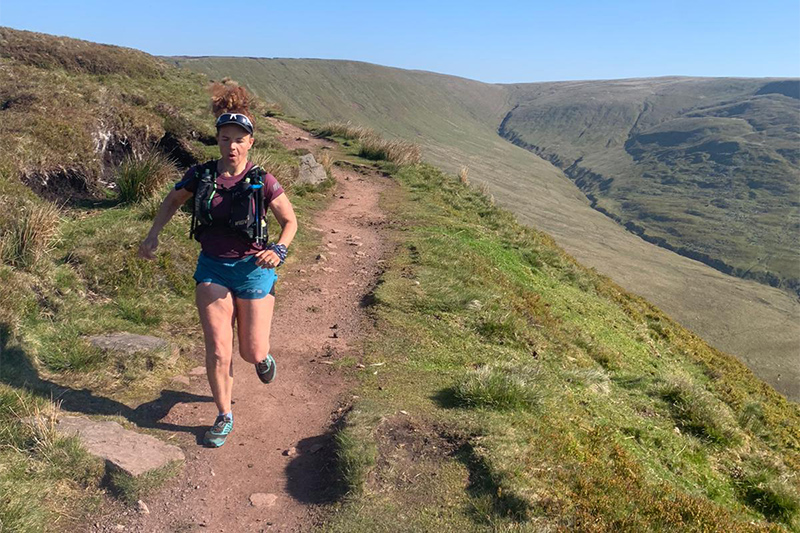 What do you envisage being the most difficult part of the challenge?
Day 1 is going to be intense as we have 3 x 4,000ft Munro mountains to complete. We will be navigating the round clockwise so Ben Nevis will be out first ascent. I also think Day 3, with tired legs over technical terrain, will be interesting too. The weather is also set to turn, so we will need to prepare for that.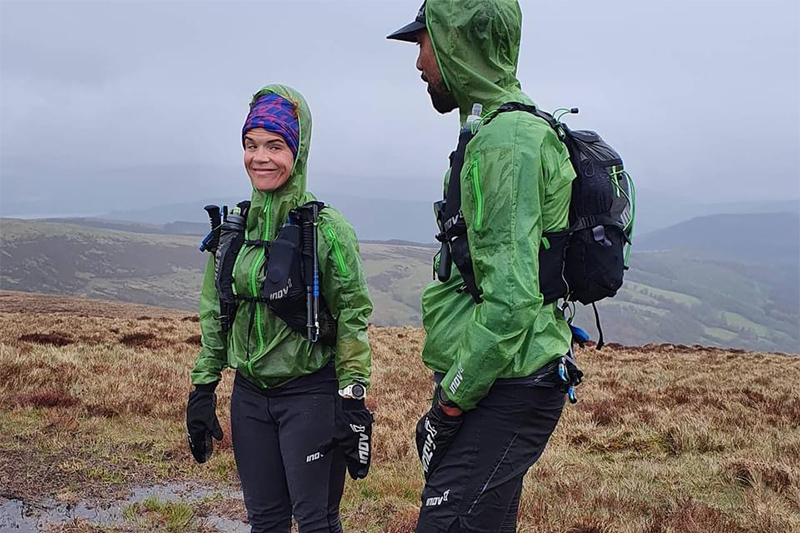 And what part of the challenge are you looking forward to the most?
I can't pinpoint one part. I'm looking forward to standing on the highest peak of the UK. I'm excited about the ridges. The views. The descents. I've worked hard so I'm looking forward to seeing how my body performs. I'm also really looking forward to meeting Charlie pre-round.
How do you plan on fuelling for such long days on the hills? Any food secrets to share?
I have found a lush Guava based fuel which, to me, tastes like fig rolls and I am currently loving it. That and Maurten gels too. I always like to switch up to savoury mid-run, so I will have cheese and pickle rolls and Mini Cheddars. Oh, and I'm looking forward to salty chips and fat cola at the end of each leg!
What inov-8 kit will you be using when out in the mountains. Can you pick a few favourites?
Has Charlie been involved in the preparations and will he be helping over the 3 days?
Charlie has been an amazing support to me personally, and the team at large, through this challenge. Part of the joy of this has been communicating with him which, of late, has been very regular. He has given advice on each aspect of the round - terrain, kit, food, safety. He's shared his running story and the stories of other people who have taken on the round. He has linked me to videos and provided insightful training advice over the past few months. I cannot wait to finally meet him on Monday, the day before the challenge, to talk further and get some final motivational and positive round bagging vibes from him.

KERI WALLACE, GIRLS ON HILLS
How will you and Girls on Hills be helping with this challenge?
Girls on Hills have been working with Sabrina and the Black Trail Runners since the outset to put together an itinerary and prepare the team for the challenge. Via Zoom, we have examined the legs of the round in detail (photos and videos) and explored what will be involved. We've also discussed weather, food, drink, clothes and general mountain safety issues. Over the three days that we're on the hill, our guides will show the team the route of the Ramsay Round, while others in our team will provide vehicular and logistical support off the hill.
You know these mountains very well. What is it like to run over them – just how tough is it?
The Ramsay Round is super-tough. Despite being comparable in stats to the Bob Graham Round, there is a lot more technical terrain, making it much less 'runnable'. There are far fewer tops on this round (than the Bob Graham or Paddy Buckley) but the Scottish mountains are really big! People training without access to the Munro mountains generally find the huge climbs a bit of a shock to the system and the scrambling sections can really slow things down. However (and I'm probably biased), the West Highlands are a truly spectacular place to run and the breath-taking views are thankfully very distracting.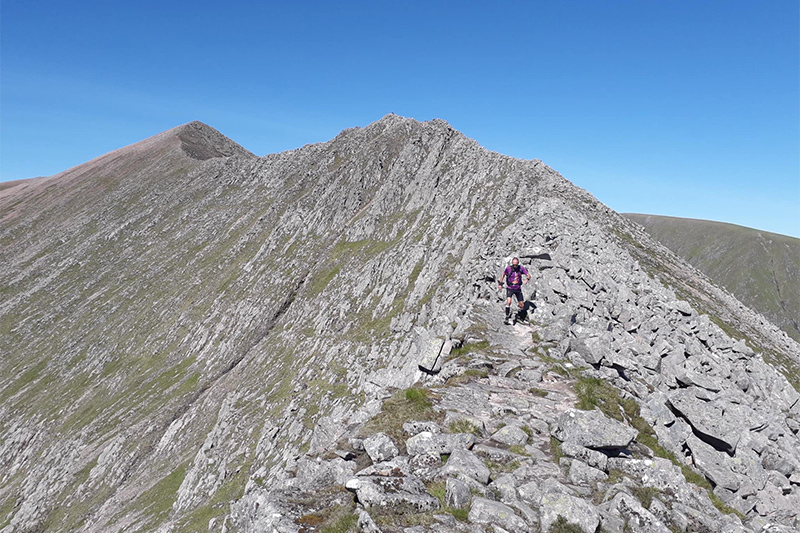 What are the most crucial pieces of advice you've given to the team?
I've told the runners that we need to stick together as a team and support each other – while keeping moving. The aim of the game is to stay safe. It's not a race against the clock for us. We're seeking to enjoy the journey while taking action to help improve inclusivity and diversity in our sport.
How will you split it up into 3 days across what is often very remote ground?
The Ramsay Round does not easily break into a 3-day challenge without the use of bothies or wild-camping. Mountain Bothy Association (MBA) bothies are currently closed and should not be used by large groups in this way at any time. Wild-camping also has its drawbacks, such as the need to run with a lot of equipment or have a large number of supporters to carry-in equipment to remote locations.
We have opted to come off the round each night and stay in Fort William. Girls on Hills will shuttle the runners to and from the round each day. This will give the team the biggest chance to refuel, rest and prepare for the next leg. It also means, however, that the route we'll be taking will in the end be much bigger that the actual Ramsay Round itself (due to the need to run the extra mileage out-to and in-from the nearest road!) There are some strong runners in the group and we're hoping that all their hard training will pay off in tackling this monster challenge.
*All photos courtesy of Girls on Hills and Black Trail Runners
RELATED READING
Sabrina Pace-Humphreys - She is fearless
Keri Wallace - How trail running can empower women