Dani Speegle Dominates The Titan Games
inov-8 ambassador Dani Speegle recently took part in NBC's The Titan Games - a sports reality series hosted by Dwayne 'The Rock' Johnson. The CrossFit Games athlete dominated the competition, undertaking various gruelling physical challenges designed to test strength, fitness and sheer grit and coming out tops. We caught up with her to find out more about the show, how she prepared for the competition and her choice of training shoes.
Q: Congratulations on the win!! What made you want to go for the show?
A: I actually got contacted about doing the show from a couple of producers. I had heard of it but hadn't watched Season 1 so I went in really blind.
Q: What kind of training did you have to do behind the scenes? Did much change from your usual routine?
A: Oh training was an absolute mess and nightmare. It was really "do it when I can" situation. And very often, when I could do it was at 5am. I would have to wake up at 4am to get ready and travel to the box I wanted to go to (35 minutes away), train from 5-6:30, rush back to my hotel to get "camera ready" by 7:15 and then would be at the studio all day. They wouldn't let us leave. So I would sneak off and do air squats in the dressing room sometimes or I would go to the bathroom and hang on to the stall to do pull ups. I was going stir crazy and I didn't hide it well.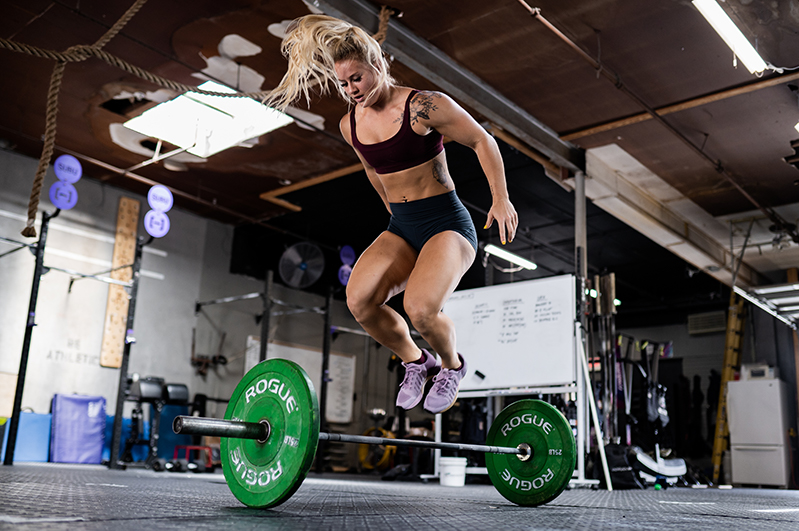 Q: What was the hardest obstacle you faced?
A: The hardest obstacle was definitely the 2nd one I did. It was called Lunar Impact and it was just 26 minutes of me pushing against my opponent. Like a 26-minute max effort sled push. I was so sore.
Q: And your favourite obstacle?
A: My favorite obstacle was Mount Olympus. It just felt like a big jungle gym. Like I was just a big kid on a playground.
Q: What advice would you give to people wanting to go on the show?
A: Oh, I'm going to be of no help here with how to get on the show. I don't actually know the process. All I can say is if you WANT to go on the show then don't doubt yourself and just go for it. They had picked such a wide variety of people from so many backgrounds for my season. Nothing can hold you back!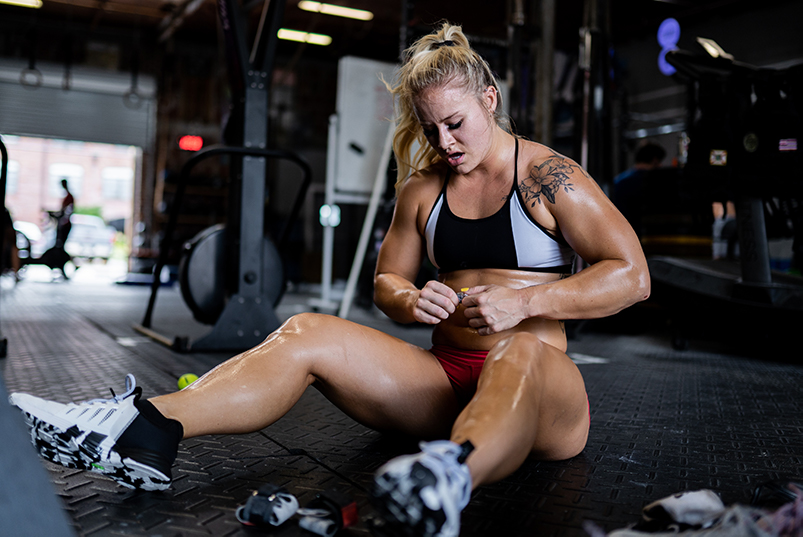 Q: It was amazing to see so many CrossFit athletes make it so far – why do you think that is?
A: It's simple. The training and conditioning and all around fitness CrossFit gives athletes is just elite to everyone else. Other sports - yes they are extremely good at their craft. CrossFit athletes however we are also very good at our craft - the difference being that our craft also prepares us for pretty much anything that could be thrown at us.
Q: Who was your favourite competitor?
A: Favorite competitor? Me..duh..! Ok just kidding, I actually HATE watching myself on camera so I would be my least favorite. I loved being around Margaux and Matt. It's amazing to have competed alongside and watched these two compete in our sport and then be able to do the same thing on a different competition platform.
Q: What shoe did you wear?
A: I wore my G Series F-LITE G 290's for EVERYTHING! They were sturdy and strong but also super light! Also they have GRIP! Which I needed for just about everything I did on the show.
Q: What was it like to meet THE ROCK!?
A: Dwayne Johnson is truly an incredible man. What you see is what you get. Always a smile. Always a laugh. And for someone who has accomplished so much he is incredibly humble and keeps the focus away from him. And yes....he really is THAT BIG!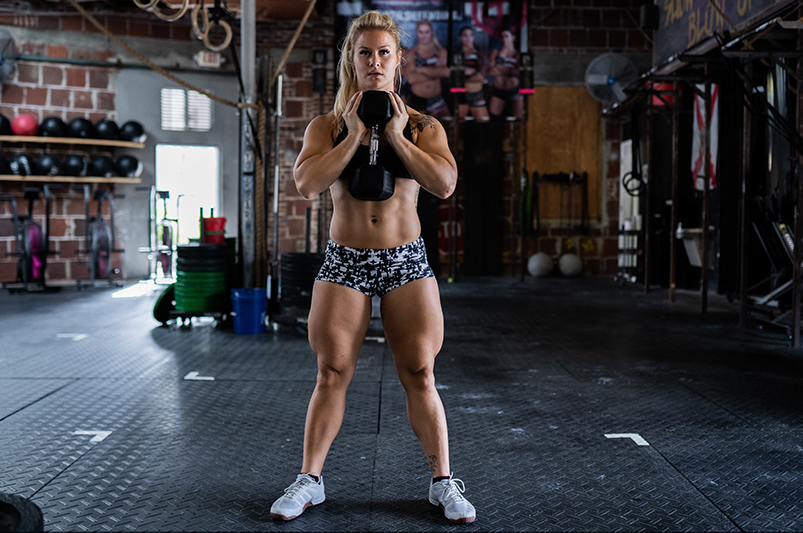 READ MORE: Making the F-LITE G 300 | Beginner's Guide to CrossFit